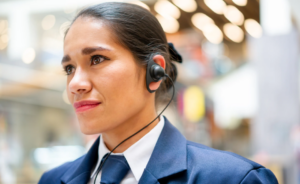 Security leaders can ensure the success of outsourced security services by investing in their teams.
By Sandi Davies and Dr. Glen Kitteringham, Contributing Writers
One of the elements of a successful security program is the stability of the guard force. An unstable security department results in an ineffective security program.
Wasted security countermeasures, high turnover, customer and employee dissatisfaction, frustrated senior management, disgruntled guards and high unscheduled and non-billable overtime are just a few factors that contribute to the ineffectiveness. Additionally, wasted time when security management is investigating employee misconduct adds instability to the department.