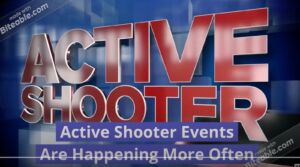 The unfortunate reality in today's society is that active shooter incidents are becoming more and more common and so knowing what to do in a such a situation is essential for everyone.
To that end, the International Foundation for Protection Officers is proud to partner with Skill Builder, a software company  that provides on-demand virtual employee training with an exclusive gamified, immersive and trackable approach.
"SKILL BUILDER uniquely delivers remote training that feels like being trained 1-on-1 with expert trainers, transmitting skills in hours that would otherwise take moneys or years to learn.
Topics covered in the course include assessing the situation from a micro and macro level, barricading doors, dealing the attacker and rally points.
*** INTERESTED? TO FIND OUT MORE AND REGISTER, CLICK THIS LINK ***
IFPO CEO Sandi Davies took the course and came away with an increased knowledge and confidence of active shooter incidents.
"The platform is very user friendly," she said. "It was brief, it wasn't dragged out. The message was delivered in a very effective way; it's reinforced in my mind. (The course) kept me interested to know what's next (and) reinforces you all the way through the program. It was just very enjoyable."
About the instructor: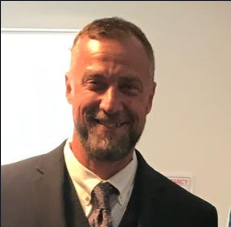 ALEX KILLIE
Senior Investigator, US Department of Homeland Security | 15 Year Instructor on Active Shooter Response
As a Special Agent with the Department of Homeland Security (Retired), Federal Protective Service, I have conducted active shooter training for law enforcement and civilian response for 15 years, culminating with conducting training for approximately 5000 government employees from the Internal Revenue Service, the Department of State, the Department of Justice, FEMA and many other agencies with personnel in smaller offices and large installations. I conducted repeat training for many agencies for new employees once they had received my original training class. Throughout my tenure in training, I had the opportunity to meet and devise response plans with multiple other federal, state and local law enforcement agencies.