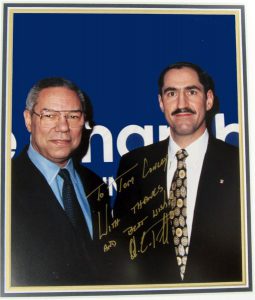 Four-Star Gen. Colin Powell , who passed away on Monday, left an indelible mark on American history, serving as Secretary of State from 2001 to 2005, and prior to that as Chairman of the Joint Chiefs of Staff and National Security Advisor. In times of turmoil, Powell's rock-steady demeanor undoubtedly brought a sense of serenity to the American public.
Powell also touched many who have dedicated their lives to service in the military or law enforcement, including Tom Conley, a military veteran, past president and current member of the IFPO Board of Directors and owner of The Conley Group.
Here is what Conley posted on his Facebook account after Powell's death:
"Many years ago while I was working in government service, I had the opportunity to lead a protective security detail for General Colin Powell. I found him to be a personable and highly-professional. About three weeks after the detail ended, I received a personalized photo from General Colin Powell. He was a class act!
Rest in peace, Sir."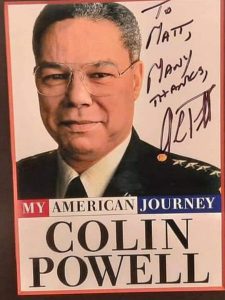 Matthew Parker, also a military veteran and CEO of Independent Security Advisors, wrote on his Facebook account:
"Sir, My thanks for your service to our country, I'm honored to have served under your command. It was a privilege to have met and spoken with you. We will take it from here Sir. Rest easy."