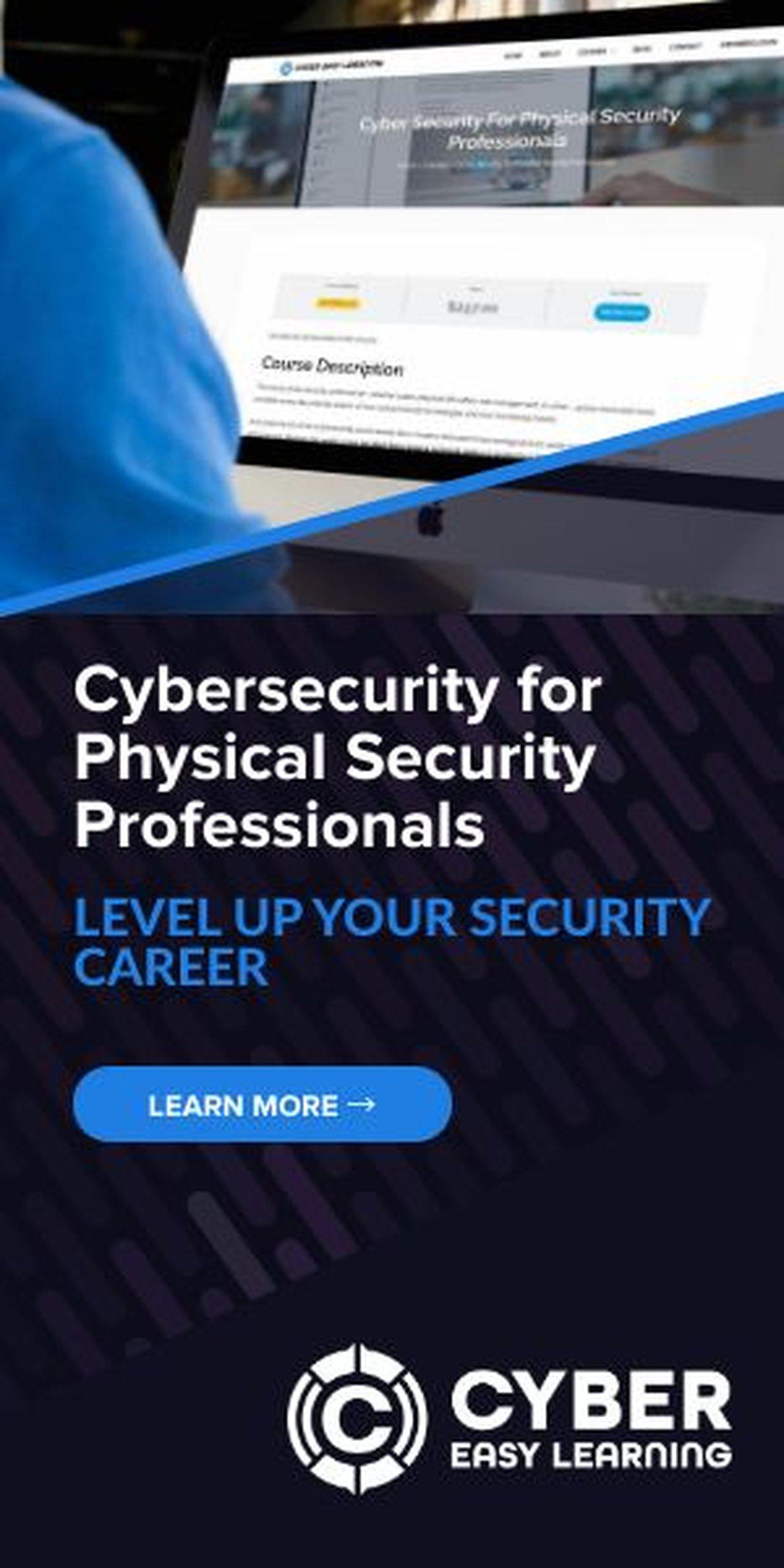 Cybersecurity for the Physical Security Professional
Cybersecurity for Physical Security Professionals was specifically designed to help physical security professionals expand their knowledge and expertise into the area of cybersecurity so they'll be better prepared with the skills and capabilities needed to protect physical assets against increasingly sophisticated cyber threats.
It teaches you about cybersecurity, using the physical security framework you're already familiar with. It was developed by an individual who spent 15 in physical security before making the switch to the cybersecurity world.
Registration is now open.  Click the link below to register today!