International Foundation for Protection Officers Job Board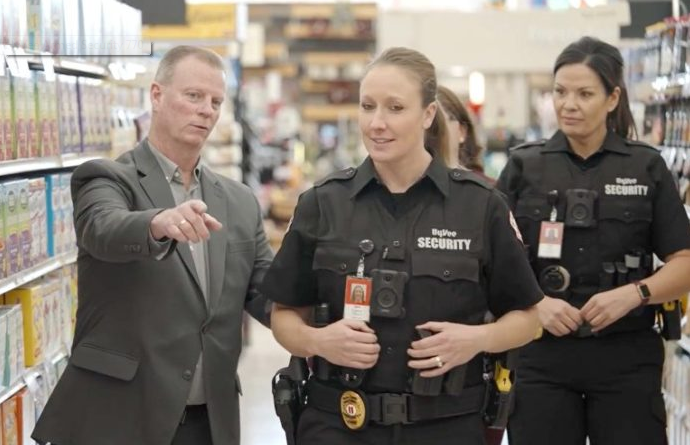 The presence or communication of job announcements on the International Foundation for Protection Officers (IFPO) website does not indicate an endorsement or recommendation by IFPO. Job Postings on IFPO website are resources and provided free of charge to employers seeking applicants. All hiring and compensation for work performed is handled directly between the applicant and the employer. For more information, click here.
New Jersey Department of Children and Families
Security Manager
Security Manager
(Posting #374-23)
The Department of Children and Families, Office of Education seeks a qualified individual to fill the Security Manager position at the Office of Facilities and Support Services, Security and Safety Operations located in Trenton, NJ. This position may be eligible to work remotely for up to two days in a calendar week.
TO APPLY: You must submit a cover letter and resume as a single PDF document, saving the file by your Last Name, First Name.
Please indicate in your cover letter the Posting # and where you found this job opportunity. Send the file to:
Job.Posting@dcf.nj.gov
---
Euclid City Schools
Security Officer
Security Officer Class 2, 3 and 4
Essential Functions Include:
• Protect students, staff, and visitors, up to and including the possibility of an armed
intruder or individual intent on harm in the building, or on grounds.
• Patrol interior of buildings, and exterior grounds to prevent fire, theft, vandalism, illegal
entry/trespass, disturbances
Click Here to Learn More and Apply
---
NASA Glenn Research Center
Security Specialist
The Protective Services Office seeks a highly skilled individual to serve as a Security Specialist. The focus of this position will be assisting the Chief, Protective Services in the overall management and administration of contracted security services. You will be responsible for establishing, revising, or reviewing policies, procedures, and meeting mission objectives.
Click Here to Learn More and Apply
---
Ohio Security & Investigations
Armed Security Guard
Ohio Security & Investigations, LLC. Is now accepting applications for a Part-time Armed Security Officer to work in the Greater Youngstown-Warren Ohio Area.
Click Here to Learn More and Apply
---
American Greetings Corporation
Corporate Security Officer
We are currently seeking to fill a third shift position for a Security Officer at our Creative Studios in Westlake, Ohio. The ideal candidate will be professional, adaptable to change, have strong situational awareness and be customer service oriented.
Click Here to Learn More and Apply
---
Akron-Summit County Public Library
Security Officer
The ASCPL is hiring two part-time Security Officers at the Main Library to support our Mission Statement to provide resources for learning and leisure, information services, meeting spaces, and programs for all ages that support, improve, and enrich individual, family, and community life.
Click Here to Learn More and Apply
---