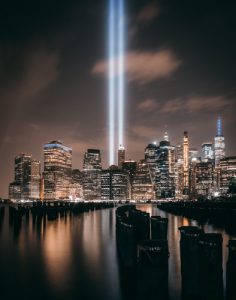 The International Foundation for Protection Officers would like to invite membership submissions of short stories, memories, or remembrances in honor of the 20th Anniversary of 9/11 for posting on our website. Please send them to our IFPO team no later than Wednesday, September 1st for review. As an international organization, we recognize nearly every country that IFPO serves has a day in history that deserves to be honored, and those submissions are welcome for review and possible publication at a future date. Through sharing these stories we can honor the fallen, perhaps learn from their heroic efforts, and continue to support, educate, and empower with knowledge the protection officers who are prepared to be heroes on any given day.
Thank you to all of our IFPO members who are dedicating their careers to keeping their fellow citizens safe every day.
Email us at adminifpo@ifpo.org to share your story.