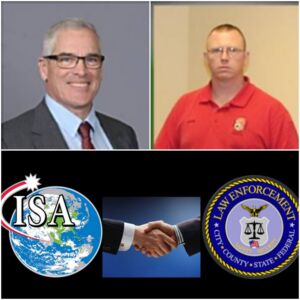 Longtime IFPO partner Independent Security Advisors, an executive and dignitary protection company, recently announced the addition of Kevin Brey and Beau Jarvis to its training division.
Brey and Jarvis boast former careers in law enforcement, while also being fully-credentialed and highly-experienced in executive/dignitary protection.
Brey and Jarvis will be in the classroom May 2-8, 2022 for the dignitary and executive protection training in Charlotte, North Carolina.
About Jarvis:
Mr. Beau Jarvis joined the Independent Security Advisors training division as an adjunct instructor for executive protection training in March 2022. An ISA Dignitary and Executive Protection Training Graduate, guest speaker and role player/evaluator, and assistant instructor, Beau brings to ISA his twenty-two years of experience in law enforcement including his certification as an Instructor/Trainer for the 28th largest Police Department in the Nation, conducting training in multiple disciplines from Executive level Officer to the Patrol Officer.
About Brey:
Mr. Kevin Brey officially joined the Independent Security Advisors Training Division as an adjunct instructor with the executive protection training course in March 2022, months after his first serving as a guest speaker, assistant instructor, and role player.
An ISA Dignitary and Executive Protection course graduate Mr. Brey also brings his private sector executive protection experience and 27 years with North Carolina State Highway Patrol, where he served at the ranks of Trooper, Sergeant and First Sergeant, and with him comes his executive protection experience with North Carolina's Governor and Lieutenant Governor details.
To learn more about them, click here.
____________________________________________________________________________________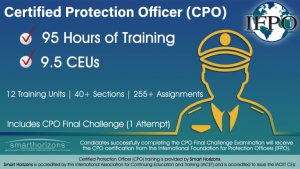 Get certified and take your security career to the next level!
The International Foundation for Protection Officers (IFPO) is dedicated to providing meaningful and cost effective security training for security guards and protection officers.
We believe that education is a necessary and essential part of professional security training and the security officer's background. IFPO serves individuals, security companies, and organizations that have their own private security staff. Our students and members benefit from the recognition and standing that the prestigious IFPO certification conveys.
LIKE and FOLLOW the IFPO on Facebook!