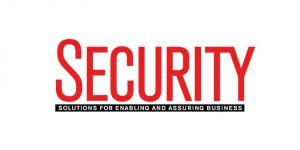 Naples, Florida – The International Foundation for Protection Officers and Security Magazine are very pleased to announce that Tom M. Conley and The Conley Group, Inc., Des Moines, Iowa, have been selected as the 2019 recipients of the Bill Zalud Memorial Award for Professional Excellence.
In 2017, the International Foundation for Protection Officers, in conjunction with Security Magazine, announced the inaugural Bill Zalud Memorial Award for Professional Excellence, an award that recognizes an exceptionally superior security professional and/or organization for the utmost professional excellence and superior service in the security industry. A recipient of The Bill Zalud Memorial Award for Professional Excellence epitomizes "the best of the best" in the security profession internationally.
"Mr. Conley is one of those few extraordinary and truly remarkable global security leaders who has not only attained the very pinnacle of professional success and achievement, but he is one of the very small, select group of security professionals who has been a strong and consistent leader in shaping the present and future direction of the security profession worldwide," IFPO Executive Director Sandi Davies said.
Tom M. Conley
"Given the magnitude of today's unparalleled global security challenges, the need for security professionals to operate at the highest possible level of operational effectiveness has never been greater nor have the consequences of a security failure ever been more ominous than they are now," Davies said. "That is why is it essential for security professionals at all levels to acquire the necessary professional education and skills they need so they can successfully confront and triumph over the many dangers that exist in the threat landscape of today's world."
In conclusion, Davies said, "We are very proud to have had Bill Zalud serve on the IFPO Board of Directors for more than a decade. His long and outstanding service to our organization and the security profession as a whole, has made a significant difference. Bill had given strategic direction and vision to the IFPO. As an industry insider, Bill's steadfast leadership and boundless passion for excellent were instrumental in making the IFPO as well as Security Magazine the successes they are today."
HONORARY AWARD RECIPIENTS TO BE ANNOUNCED SOON!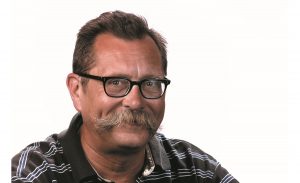 Bill Zalud
About Bill Zalud --
Bill served in the US Army for many years. In 1987 Bill became the editor of Security Magazine and SDM Magazine. He spent over three decades covering and shaping the security profession. His knowledge of the profession, his readers, the advertisers of the publications and their products and services brought great value to his contributions. In 2009 Bill became the Editor emeritus working with Security Magazine Editor-in-Chief Diane Ritchey. He continued to do research, writing insightful articles, columns and blogs. He wrote the Zalud Report, a popular column about technology and industry trends, up until a few years ago. The archives of his column are available online at www.securitymagazine.com.
About the International Foundation for Protection Officers --
Founded in 1988, the International Foundation for Protection Officers is a non-profit organization headquartered in Naples, Florida. The organization was established to successfully develop a comprehensive training and examination process as a means to professionally certify security officers and security supervisors globally.
The IFPO provides numerous distance-delivered and traditional classroom training programs that can result in professional certification if completed successfully. Through advocacy, partnerships, promoting training standards and providing accessible training, education and certification opportunities, the IFPO's professional certifications have been and are the de facto international standard for all line-level security officers as well as security supervisory personnel since 1988.
To date, the IFPO has credentialed more than 62,000 individuals as Certified Protection Officers and has credentialed another nearly 28,000 individuals as being Certified in Security Supervision and Management. Both certification programs were awarded college credit in 2017 by Purdue Global University. For more information, contact The IFPO at 239-430-0534 or on the web at www.ifpo.org.
About Tom Conley and The Conley Group, Inc. --
Tom M. Conley is the President and CEO of The Conley Group, Inc., headquartered in Des Moines, Iowa. The Conley Group, Inc. provides highly competent on-site security and security patrol services to their clients. Mr. Conley has earned three college degrees and 13 professional certifications. He is a former municipal police captain and is a retired commander from the U.S. Navy Police after nearly 30 years of honorable service. He is the recipient of more than 40 medals and awards, including 10 personal decorations. Mr. Conley can be contacted at 515-277-7437 or at tom.conley@theconleygroup.com.