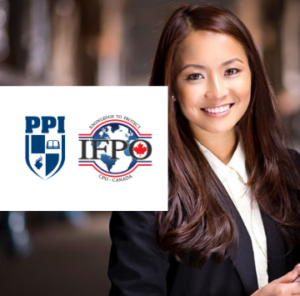 The International Foundation for Protection Officers (IFPO) has partnered with Toronto, Canada-based Paradigm Professional Institute Ltd. (PPI) to offer its Members advanced continuing education courses.
As a global leader in professional security education, the IFPO is constantly developing new relationships with other organizations around the world, with the primary goal of providing the most expansive and comprehensive curriculum possible for its members.
Paradigm is such an organization, as since 1998, it has adopted a holistic, Canada-centric security education model. PPI's courses are effectively a continuation of the solid foundation the IFPO provides with its courses.
The result of the partnership is that PPI's courses -- Security Management Certification (SMC), Accredited Enterprise Security Manager (AESM) and Certified Enterprise Security Professional (CESP) -- are being offered to IFPO members at a 20% discount.
Please note:
-- PPI's courses are geared toward Canadian laws and payment is made with Canadian funds, therefore making the courses more affordable for those in-country.
-- All IFPO members, whether individual or group members, can take advantage of the offer.
-- PPI Professional Development programs are certified by Wilfred Laurier University and are delivered online.
-- Register today: https://ppieducation.com/
-- The Group Code for IFPO members is available in its members portal.