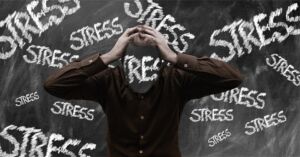 The security professional is not immune from workplace stress; on the contrary, some argue that working as a security professional right now can be one of the taxing jobs available.
On the flip-side of that, it can also be one of the most rewarding.
And so, with that in mind, IFPO UK & Ireland, along with CriticalArc, are presenting an upcoming webinar on workplace stress and methods of managing it.
Topic:  Managing Workplace Stress in the Security Industry
Time/Date: Wednesday 11th May, 2022 12:00 - 12:45 (London, England Time)
Description: Security, and in particular frontline security, is a stressful environment and, if not managed well, stress can lead to reduced mental health and wellbeing. We will be discussing this topic and suggesting ways of coping with workplace stress.
*** To register, visit https://us02web.zoom.us/webinar/register/WN_Ms_mGkN8TTatef9j6n09Vg 
Chair - Yolanda Hamblen
Panel discussion including:
Dr Anne Llewelyn - Nuology
Amanda Gentle - The Security Industry Authority
Mike Thompson - Psychotherapeutic Counselor